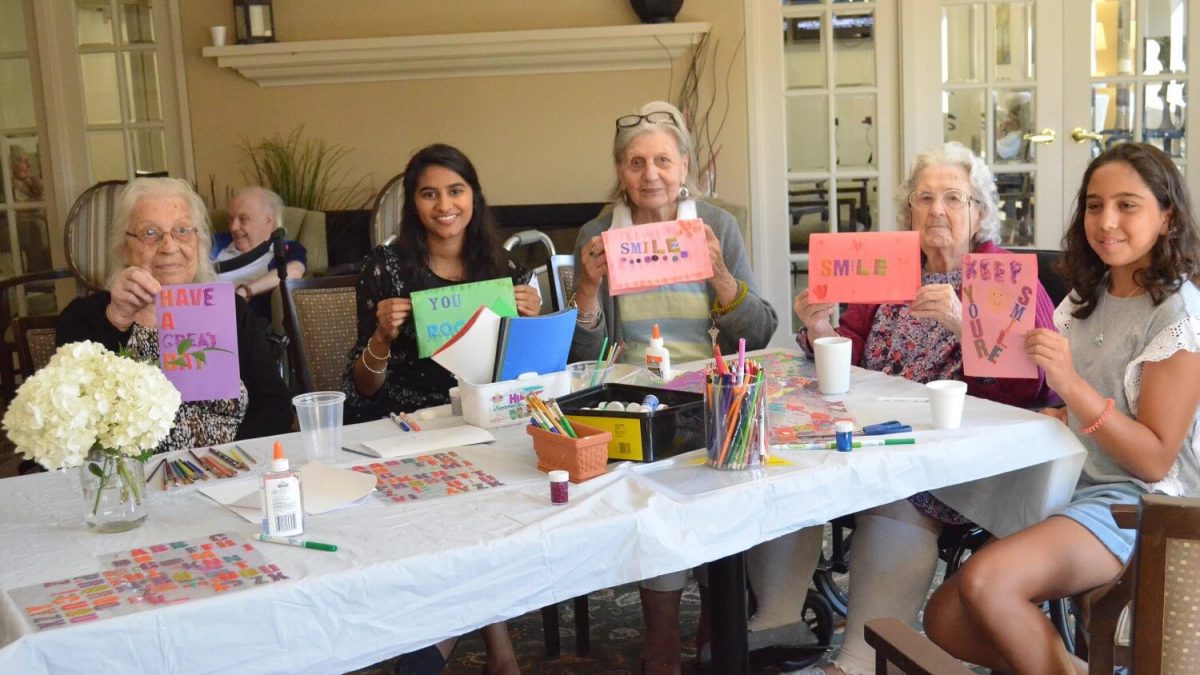 The following interview has been lightly edited for length and clarity.
Meet the Interviewee: Jaya Manjunath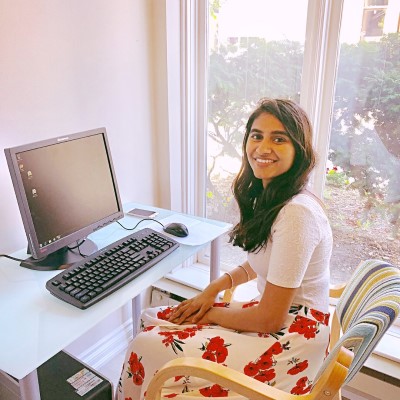 When Jaya Manjunath was 14, she started a program to help seniors in her community use a computer. At 19, she turned it into a non-profit organization called Seniors With Skills. I had the opportunity to interview this student about her organization and tips for students seeking to get involved in the non-profit sector, either by joining or starting one.
What does your non-profit do and what's your role in it?
"Seniors With Skills is a non-profit organization, and we help seniors remain active members of the community. We have three programs that allow us to do so, including a Presentation Program, Cards and Knitting Program, and Computer Lessons Program. For the Presentation Program, we send our volunteers to various retirement residences across the province to present local volunteer opportunities to seniors. For the Cards and Knitting Program, we match volunteers with retirement homes where they can make cards and knit blankets and caps with seniors. Finally, we have our Computer Lessons Program, where we teach residents how to use the computer!
I am the founder of Seniors With Skills, so I have a pretty significant role. I match all the volunteers to retirement residences by contacting the Director of Activities. Further, I am involved in all three programs. For the presentation program, I presented at over 10 retirement residences just this summer, and I also run the Cards and Knitting program as well as the Computer lessons program at my local retirement home. Finally, I oversee our board, so I run board meetings and help with media campaigns, fundraising, and secretarial work."
Why is helping seniors remain active community members your passion?
"I have been volunteering at retirement residences for the past seven years and have always loved helping seniors discover their full potential. After seeing some seniors feel isolated from the local community, I decided to think of ways to better engage them with the community outside the retirement home. I started giving computer lessons to a few seniors and enjoyed seeing them connect with the community. Seeing the positive impact this program had on the community, I decided I wanted to create a larger organization with more programs to help more seniors."
How did you turn your idea into an organization?
"I always thought of ways to connect seniors to the community, so I started a pilot project in high school called "Computer for Seniors," where I gave computer lessons to many seniors. After this project was successful, I wanted to start a few more initiatives and realized it would be best to form a bigger organization with small initiatives under it. I started the presentations program and realized a lot of seniors were interested in finding volunteer opportunities in their area. There were also a lot of seniors who wanted to volunteer from the retirement residence, so I started the Cards and Knitting Program.
Not long after, I had many young and older adults who wanted to volunteer for Seniors With Skills. I started individually matching them to retirement residences to run either the Cards and Knitting Program and the presentations program. At this point, I needed help with administrative duties, fundraising and media relations, so I decided to create a board and work towards filing as a nonprofit. Ever since becoming a formal organization, I have been able to reach out to more retirement homes and recruit more volunteers from across the province."
What you do can be stressful. Why do you keep going? Where do you find your motivation?
"When starting a nonprofit, the beginning stages are tough. To have a thriving nonprofit, you need to have a passion for the organization and always remind yourself how your work is benefiting others. The more passionate you are about your nonprofit, the more others will want to hear about it and help out. I keep going because I believe my idea can help people, and if I keep moving forward I know, I can have an even more significant impact. My motivation stems from witnessing the change we have created. I love hearing about seniors we have helped find volunteering opportunities and connect with their family. The more successful our programs are, the more motivated I am to expand the organization."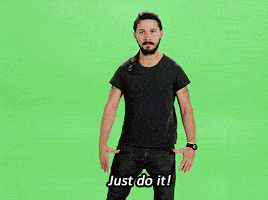 What tips would you give to a high school or university student looking to create and run their own non-profit?
"I would say that many students start off with the idea of creating a non-profit, which is excellent but you need to make sure the idea is practical and impactful first. Usually, people register for nonprofit status when they know their idea is successful and they want to reach out to other nonprofits and more people to expand at a higher rate. For example, my organization grew from having around 10 volunteers to over 50 after being a nonprofit for a month. So I would advise students first to spend a long time ensuring the idea is there before filing as a non-profit. I think some people have the misconception that you need to become a nonprofit before you do any work, which is entirely untrue.
I started as a community organization, and once I had several volunteers contact me, I decided it was time to form a nonprofit. Also, make sure you are passionate about your nonprofit as it would be tough to keep a non-profit going for several years if you do not love the work you are doing. In all honesty, creating a non-profit is a lot of work, but it is fantastic when you witness the change your organization creates."
How can high school and university students get involved with Seniors With Skills?
"We are looking for high school/university students to join our three programs: Presentation program, Cards and Knitting program and Computer Lessons program. More specifically, we are looking for volunteers in our newest program, the Cards and Knitting program.
Students who want to get involved can either email us at [email protected] or find us through one of our social media pages!"
Facebook: https://www.facebook.com/seniorswithskills/
Instagram: https://www.instagram.com/seniorswithskills/
Website: https://www.seniorswithskills.org/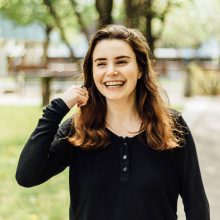 Author: Cassidy Bereskin
Cassidy is a Political Science student at McMaster University and a former Content Creator Intern at ScholarTree.
Related posts
Subscribe
Enter your email to be notified every time a new blog post is published!