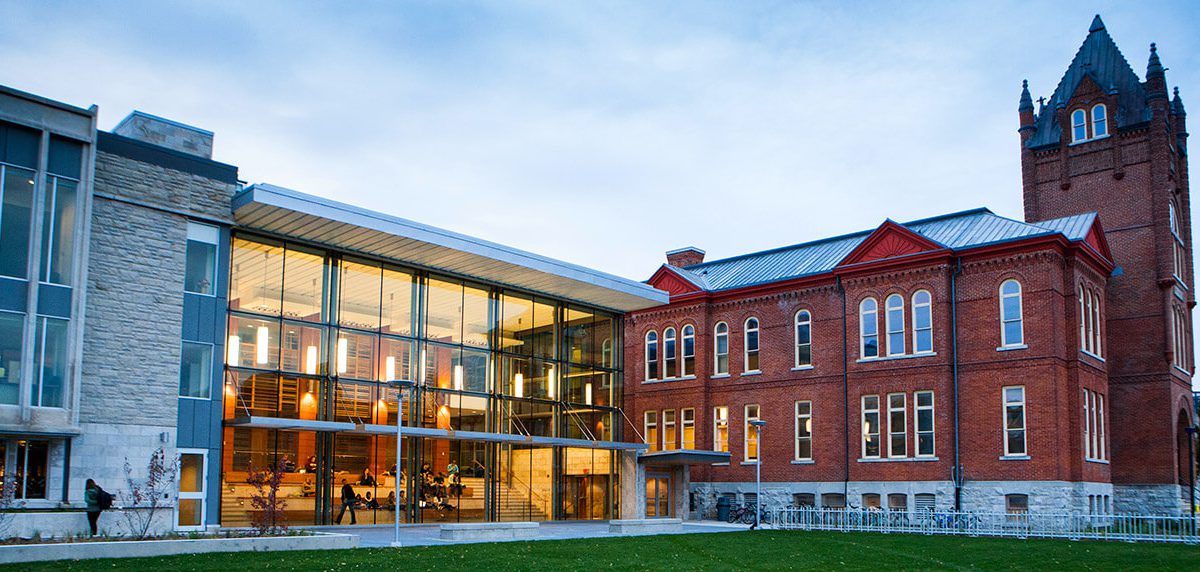 How to Win the Lincoln Alexander Chancellor Scholarship

Cassidy Bereskin, 5 years ago
0
8 m

in read
The following interview has been lightly edited for length and clarity.
Meet the Interviewee: Ghaid Asfour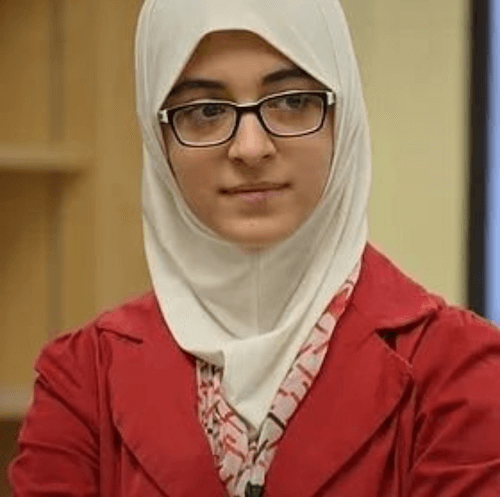 Ghaid Asfour, a Biomedical Toxicology student at the University of Guelph, won the Lincoln Alexander Chancellor Scholarship, one of the university's most prestigious scholarships for incoming students. Ghaid was born in Syria, spent the first 13 years of her life in Saudi Arabia, and then moved to Mississauga, Canada. I had the opportunity to interview Ghaid Asfour about her experiences and how she approached the scholarship application.
What scholarship prizes were you awarded?
"I was awarded the Lincoln Alexander Chancellor Scholarship from the University of Guelph. It is a scholarship valued at $40,000, $8,000 of which is a stipend for a research placement after first or second year. So, the two biggest components of a scholarship were the money and the internship/research placement opportunity that I got to participate in this past summer despite being a first-year student. In addition to these two things, there were other benefits of being a scholar, such as being a part of the scholar community, which is an amazing group of like-minded students with similar interests and passions. There is also a mentorship program in which the recipients get matched with two upper-year students and a professor to be mentors."
What did the supplementary application entail?
"The scholarship required a transcript in addition to a supplementary application. The supplementary application consisted of different parts each asking for certain non-academic things. Perhaps the biggest and most important component of the scholarship application was writing a letter. The letter was for me to introduce myself as a person. The question was about what inspires me and motivates me as a person, my goals, what I hope to achieve in life and just a little bit about me in general. It provided me with the opportunity to tell the scholarship committee things that they didn't necessarily for in the other parts of the application. The second component of the scholarship application was listing extracurricular activities which were broken into volunteering experiences, work experiences, and awards (academic and non-academic).
In addition to listing these experiences, I was asked to elaborate on each one of them although I was not explicitly told what to write about for each in detail. Lastly, I had to get two reference letters from teachers or individuals I have worked with. Some of the experiences I mentioned were: volunteering as a tutor in underprivileged areas in the city, being the co-founder of a weekend Arabic and computer science program for children, being a director for a STEM club in high school, being a journalist for my high school newspaper, being the co-founder of (and working at) a low-cost tutoring program for students, advocating for anti-bullying and gender equity through various projects and organizations.
Some of the awards I received were: academic awards from high school for specific courses, a leadership award I was nominated for by an organization I volunteered for, excellence awards from organizations I volunteered for. I asked a teacher who taught me in high school and was a club supervisor for a club I was involved in to write me a reference letter. The other letter was written by my manager at a local organization I was heavily involved in."
If there was an interview, what were some of the questions they asked?
"After submitting my scholarship application, I was shortlisted for an interview in which I went to the university and met with the scholarship committee which was comprised of administration members as well as current scholars. I was asked to elaborate on some of the questions that I was asked in my application. I was also asked to talk about why I got involved in certain organizations and causes I had mentioned in my application. Moreover, I was asked why I chose the University of Guelph and the particular program that I applied to. I was also asked to talk about some of the things that I would like to get involved in on campus, and how I was planning to use my experiences in high school and further propagate them at the university and in Guelph. Finally, I was asked to talk about my biggest weakness."
Honestly, why do you think you won the scholarship? What do you believe set you apart from other students who applied?
"Although I am still not completely certain, I can provide some insight. I was actually one of the students who got the chance to read some of the incoming scholarship applications for this year, which enables me to listen to some of the scholarship committee faculty members go through the applications and filter them. It was interesting to witness what goes on behind the scenes when scholarship committees go through applications. I definitely gained better insight as to what exactly they're looking for.
One of the biggest things I noticed they were looking for were leadership, real passion, perseverance and determination, initiative, and genuineness. I noticed that they were looking for leaders who use their past experiences to make changes to their schools and communities and were able to show real dedication through long commitments. People who stood out were those who took the initiative to start projects instead of just get involved in pre-existing projects.
For my application specifically, I think I was very genuine. Although I was tempted to do anything that I thought would increase my chances of getting the scholarship even if that meant pretending to be someone I am not, I decided to stick to who I am as a person and make the application a true representation of who I am and what I stand for. I also tried to relate some of my involvements to past personal experiences.
For example, I co-founded an Arabic program for children in my community. Instead of just talking about the program, why it has been so beneficial to the community, some of the hurdles that we overcame (or did not for that matter), I took some time to talk about why I started the program in the first place. This story seemed to intrigue the scholarship committee during the interview process so, I think this was one of the strengths in my application. One of the most important things that I also noticed was that in high school I pursued lots of opportunities outside of the classroom with the intention of making my community a better place for all of us. When I started volunteering in Grade 9, getting a scholarship was not something I was working towards, so my volunteering came from a place of passion and genuine care about my community. This made my application much more authentic than some of the other applications in which applicants seemed to get involved just for the sake of applying for scholarships and getting them."
If you could go back in time, knowing what you know now, what would you tell your former self upon preparing for the application?
"I would probably tell myself to do a little bit more research on the program that I applied to at the university. After I explained why I applied to the program that I applied to, I found myself trying to redeem myself because I didn't think I answered that question very well. I had limited knowledge of the program and what it entailed. I would have also done more research on the university itself and what it stands for because this would have allowed me to explain why I would be a perfect recipient of the scholarship because after all, I was going to become a University of Guelph student and not just a scholar.
I think I would have also used the interview to talk more about some of the things that I was not able to place a lot of emphasis on in my application instead of spending the whole time elaborating on things that were already the highlights of my application. Although I think it is extremely important to elaborate on and highlight certain experiences from the application, I think it is also of extreme importance to talk about some of the other experiences that were also meaningful but lacking in one aspect or another."
Would you recommend students to apply for the scholarship? If so, what advice would you give them?
"I would definitely recommend students to apply for the scholarship. It has been one of the best experiences of my life. I was able to focus more on volunteering experiences since a big part of my tuition is being taken care of. Moreover, the mentorship component of the scholarship has been fantastic. Also, after realizing how difficult it can be for a first-year student to get a meaningful research experience, I truly appreciate the research opportunity that I got as a scholar. In terms of advice, the first one is to simply apply! In the words of Wayne Gretzky: "You miss 100% of the shots you don't take. So apply!". Another piece of advice that I think is very valuable is: Be genuine. Don't try to be someone you are not. Embrace your own strengths. Next, remember that how you structure your answers when it comes to essay questions or letters is so important. I would recommend brainstorming more than one structure for your answer before you actually start writing it down, and choose which one you think would be the most effective while asking for feedback from friends, teachers, and past recipients."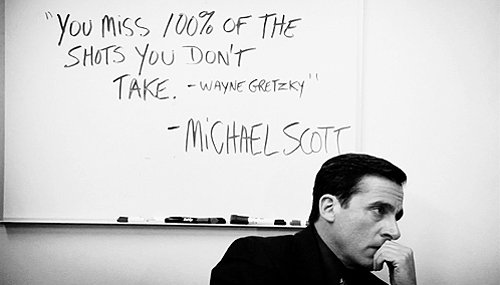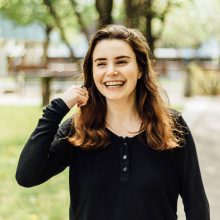 Author: Cassidy Bereskin
Cassidy Bereskin is an MSc and DPhil student at the Oxford Internet Institute, University of Oxford. She is a former Content Creator Intern at ScholarTree, where she wrote blog posts in 2018.
Related posts
Subscribe
Enter your email to be notified every time a new blog post is published!